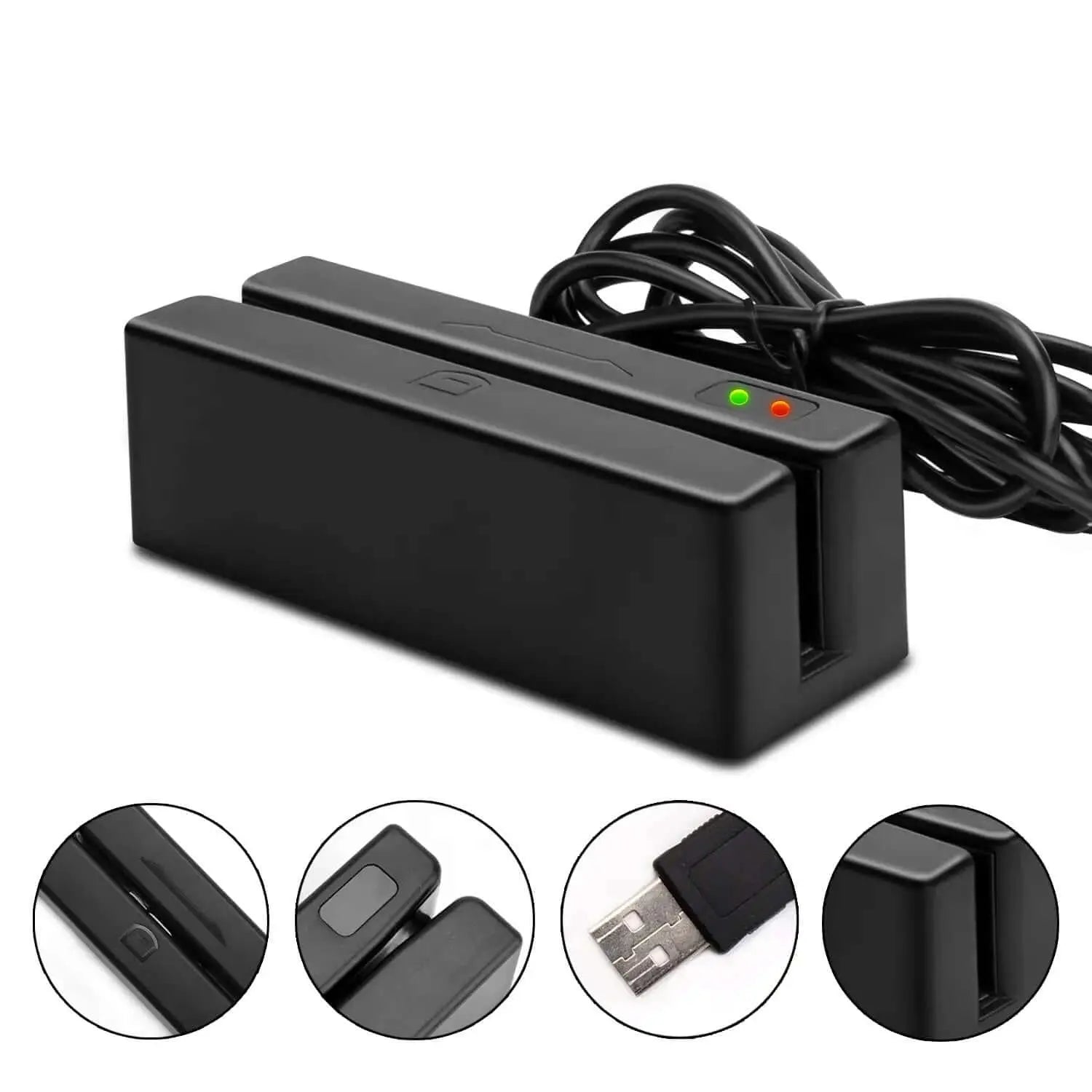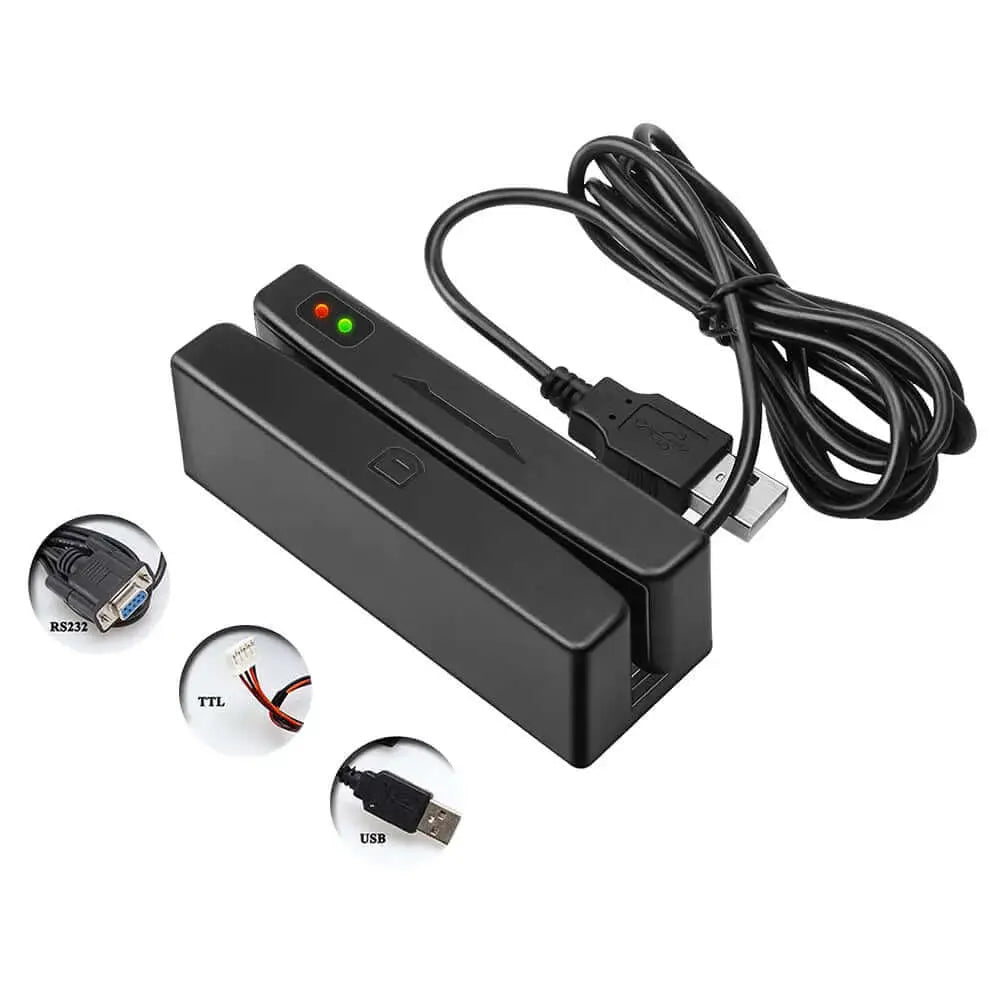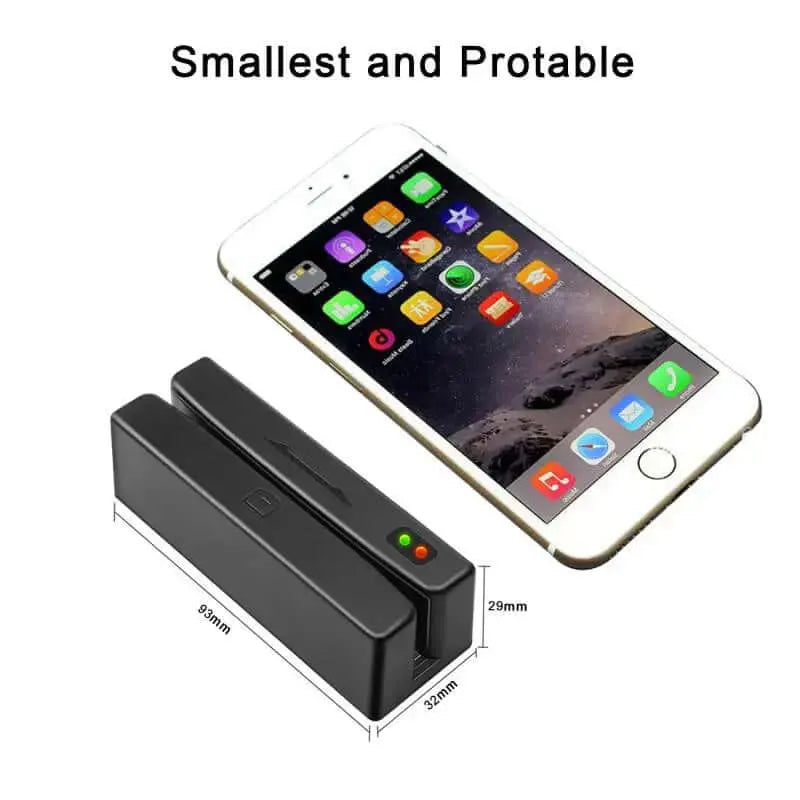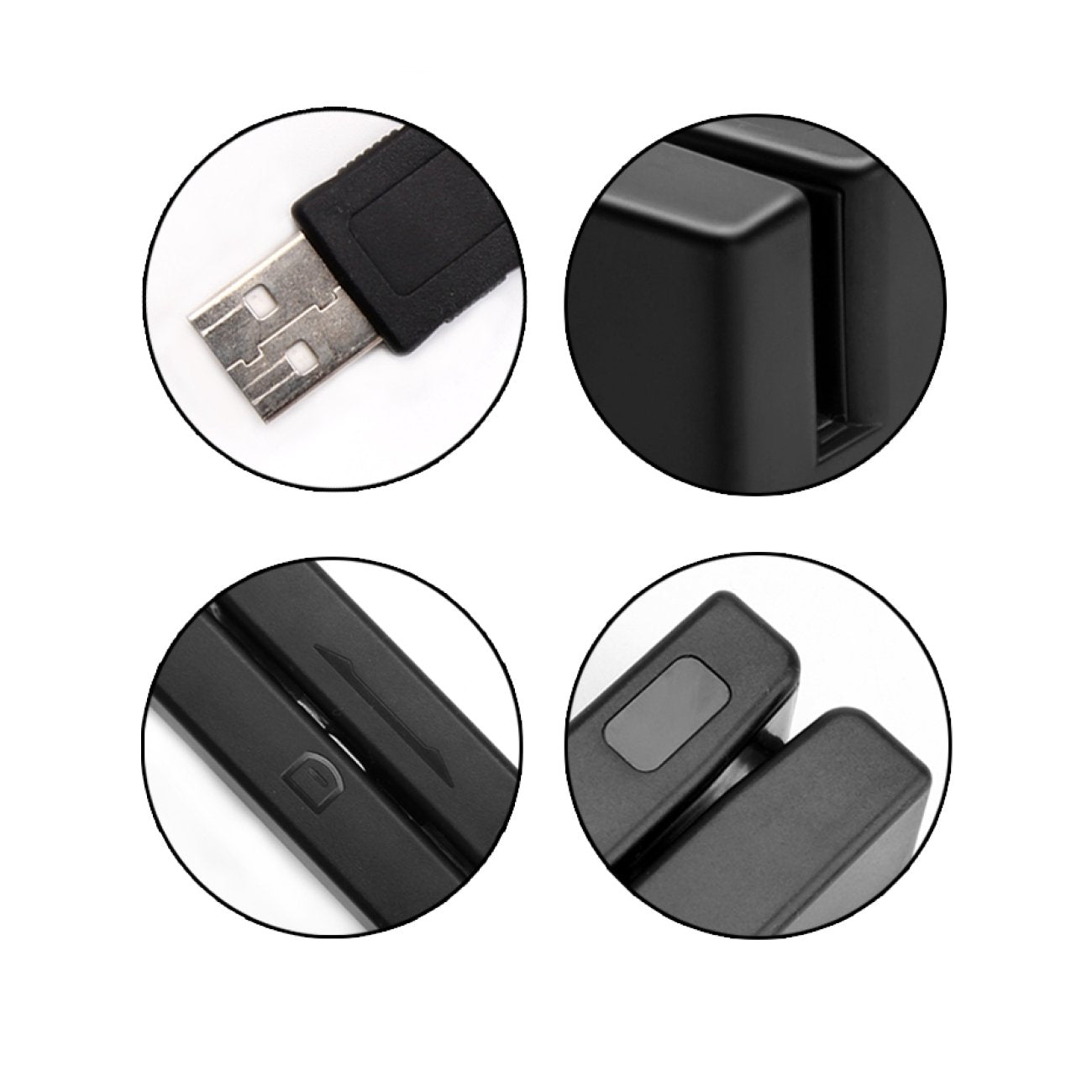 MSR98 Magnetic Credit Card Reader USB
A mini portable USB magnetic card reader supports reading track 1, 2 & 3 of credit card
Commonly Used For:

stores' membership systems,
integration with self-service or payment kiosks,
connecting the point-of-sale for credit card processing,
connecting with a GPS tracker to track driver licenses with magnetic stripes for fleet management.
Size: 3.7 x 1.3 x 1.1 inches (9.3 x 3.2 x 2.9 cm)

Item Weight: 90g (3.17 oz)

Compatible with both Windows and Mac OS
1 MSR98 Magnetic Credit Card Reader

1 USB Cable
It can only read data from credit cards. It does NOT write or encode data.
Duties and import taxes are all taken care of. You don't pay extra after the purchase.
If any issues arise within the first year of your purchase, we will work with you to make it right.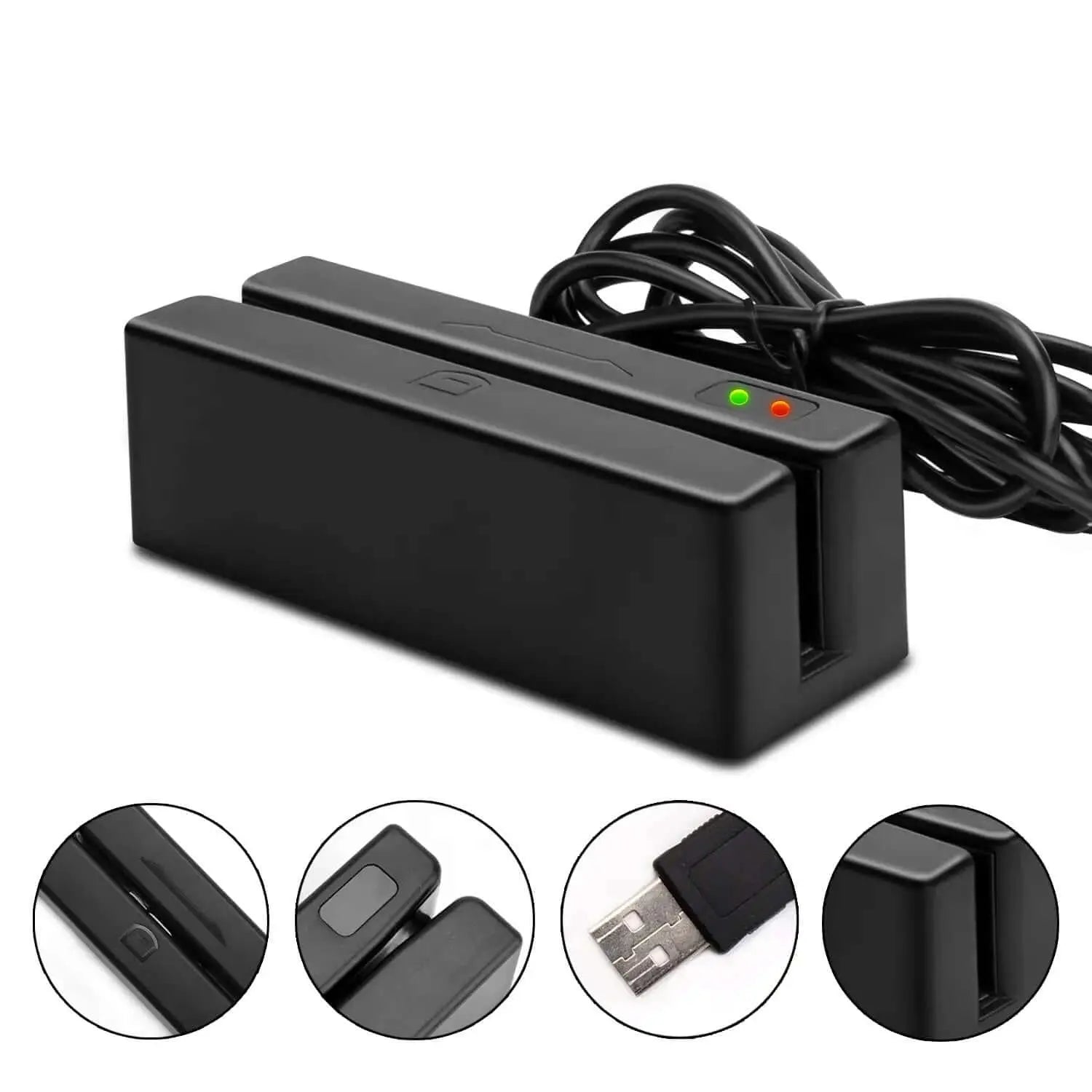 MSR98 Magnetic Credit Card Reader USB
Easy to Fit into A Tiny Space for Point of Sale, Reading Driver's Licenses, and Self-Service Payment Kiosks.
Read Three Tracks
Read track 1, 2 & 3 of credit card
HID Mode
Works as a keyboard emulator

Data input goes directly into an open text file or a highlighted input field.
Compatibility
Support ISO7811, AAMVA, CA DMV
HiCo and LoCo
Support both HiCo and LoCo cards (300~4000 oe)
USB Plug and Play
No need for any driver or software installment
Interface
USB Interface. We can also customize it to an RS232 interface.
Up to 30% off for bulk orders
Customizable to Integrate With Your Payment Service Solutions
Reliable Materials for Your Sourcing Process
MSR98 Magnetic Credit Card Reader USB
Frequently Asked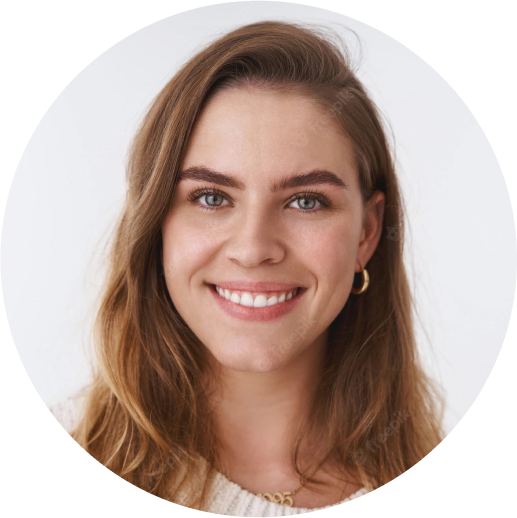 Still got a question or a special request? Click that chat button.
Our tech whiz Jayden who has 10+ years of experience will help you in a jiffy!
Tell Us What You Need
How to use MSR98 Credit Card Reader?

1. Connect MSR98 to a computer through a standard USB port.
2. Open a file, a text editor or a notepad. Make sure to place the cursor in the input or highlighted area
3. Swipe a magnetic credit card through the slot. Both directions work.
4. Data should pop up in the input area.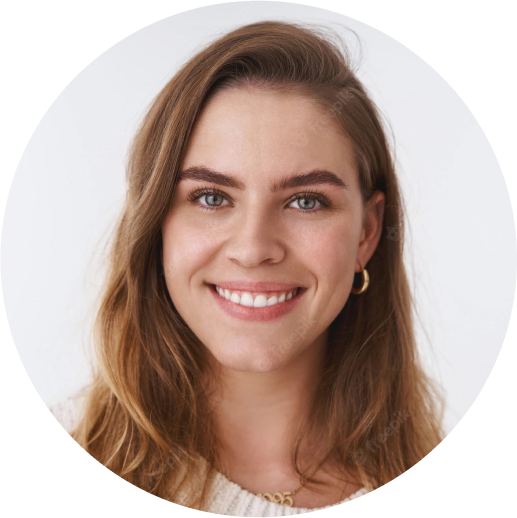 Still got a question or a special request? Click that chat button.
Our tech whiz Jayden who has 10+ years of experience will help you in a jiffy!
Tell Us What You Need
You May Still Be Wondering?
I need a batch of readers for a project. Can I customize the reader for specific needs of my clients?

Yes, we can customize our readers to meet your specific needs. Our engineers have over 10 years of experience serving tech solution providers and can adjust software configuration, hardware components, the SDK interface, and more based on your requests.

Just hit that chat button and let us know what you're looking for. We'll be in touch to get all the details and make it happen for you!
How can I make sure the readers work in compatible with our software configuration?

We know compatibility can be a concern when you're purchasing a large batch of readers. You can purchase a sample first to test compatibility. We will coordinate with your software configuration to make sure it works like a charm.

Hit that chat button and tell us what you need. Our tech whiz, Jayden, will be happy to assist you and make sure everything runs smoothly. 😎
Do you have discounts for large orders?

Yes! 🙌 We offer discounts of up to 30% for bulk orders. The more you order, the better the price. Chat with us for a custom quote.
How long does it take to process an order?

We'll need 1-2 business days to process your order for shipping after you receive your confirmation email. But don't worry, we're doing our best to get your order to you as soon as possible. We appreciate your patience with us!