TagtixRFID truly understood what I was trying to achieve with my payment solution project. They helped me every step of the way in the technical configuration. Our laundromat clients now have a top-notch payment experience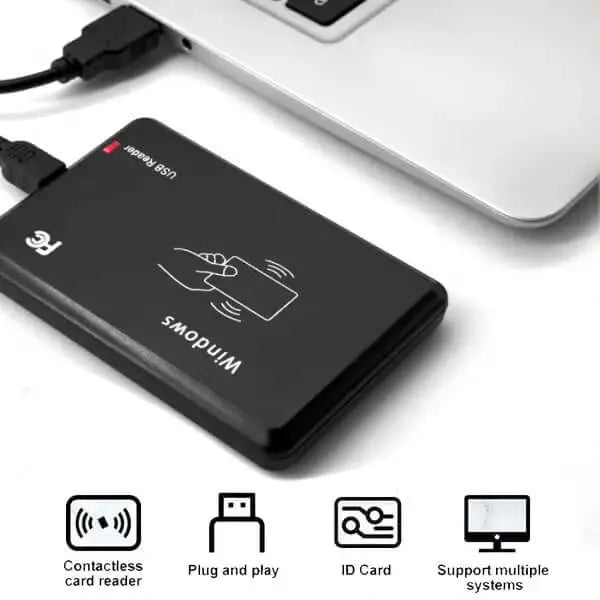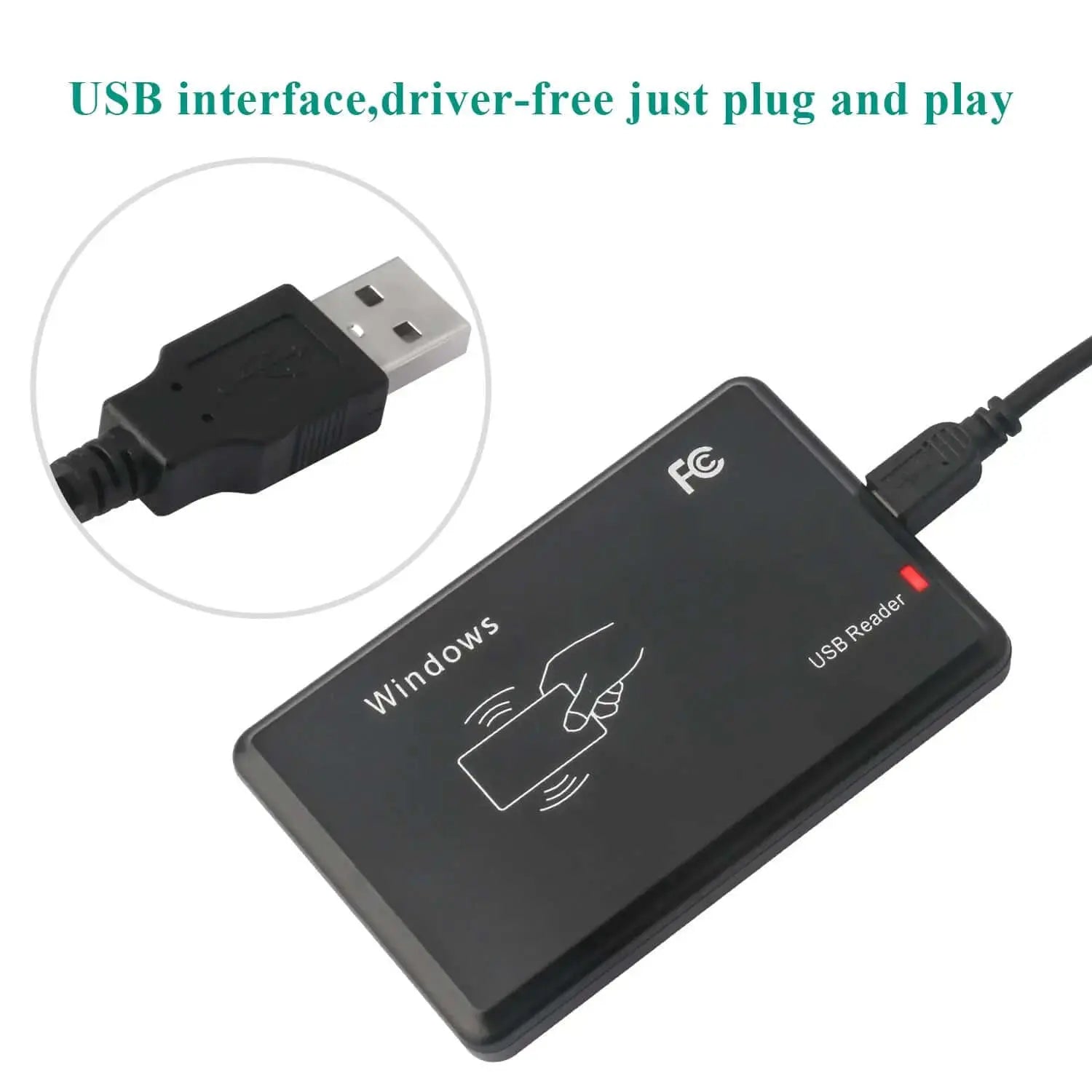 EM4100 125 khz RFID reader is a card reader with a contactless proximity sensor.
Works as a keyboard emulator. Support EM410X, and EM4100 125KHz cards and tags.
It is widely used for RFID radio frequency identification systems and projects, such as:

automated parking management,
door entry access control,
membership management,
personal identification in clubs, schools, governments, companies, social security, cargo management, and Internet cafes.
It is perfect for sourcing reader materials for ID badge readers, key fob readers, and access control systems.
Support EM410X, and EM4100 125Khz RFID cards and tags

Weight: 70g (2.47 ounces), 100g (3.53 ounces) (with USB cable)

Size: 11 x 8 x 3 cm, 4.3 x 3.2 x 1.2 inches (L×W×H)

Induction distance: 0-8cm

Working Frequency: 125KHz

Interface: USB V2.0 Power

USB powered. Does not require any external power supply

Works with Windows, macOS, Linux, and Andriod. (Android devices and Macs require OTG adapter)

Operating temperature: 0C - 50C. Humidity: 50-95RHP. Air pressure: 88-106Kpa.